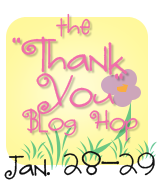 Hi Everybody!
Hopefully you just came from
Theresa the Scrapbooking Queen
, and checking out her AMAZING project. If not, head on over to see Raven from
Love 4 Stamps
to start this hop from the beginning :O) Ok, so let me make the introduction. Everybody, meet my new blog. New blog, meet everybody! First I want to thank Theresa from the bottom of my heart. She is the other person who made this blog-over possible, and gave me a gift when we hadn't even known each other that long. Blogging, and crafting are ALL I do in my spare time, so to get such a gift just really touched me. So when our hop hostess Raven from
Love 4 Stamps
asked me to be in this hop, I definitely said yes!!!! I wanted to thank Madeline for what an absolutely amazing job she did on my blog-over. I told her what I wanted, and she did that and more! My family and crafting are everything to me, and for her to incorporate that so perfectly into my blog design was priceless :o) Ok, so onto the project! Raven wanted us to incorporate our blog design into a project. So I highlighted the family, and love aspect of my blog.
I also had a design team challenge for
Flaunt It Friday
today, and the cut we were to highlight worked perfectly with my project! Well, the chosen cut was a dog and cat facing each other from the Paper Pups cart using the border feature. I don't have that cart (what???!!!), so I substituted with the two squirrels that are facing each other from the Give A Hoot cartridge. So here's what I came up with:
*B is for Boy Lite cartridge = acorn
*Twinkle Toes cartridge = heart and layer
*Pink By Design Love Always stamp set
*hearts embossing folder
*When I saw this saying, I knew I HAD to get that stamp set! Love it!!
*I added some pink Stickles around the inside of the heart :o)
*It's kinda hard to tell from the picture, but I embossed the top with the little hearts embossing folder.
*I just cut some white cardstock for the inside pages of the album.
But wait, don't go yet!! THERE'S BLOG CANDY!! Would you like to win some stamps from Cosmo Cricket, Blackboard embellishments, and some chunky glitter?!?! Here'sa what youra gonna do:
*You don't have to become a follower, but if you do, you won't be sorry!! I promise!! You can get a second entry if you become a follower. Please just leave a SEPARATE comment telling me you already are (yay!) a follower. If you decide to become one, please also leave a SEPARATE comment. 
Thank you! Don't forget to head over to
Flaunt it Fridays
to create your project, and be entered to win a Birthday Bash cart!! Now head on over to see Erika-
http://cricutlove1.blogspot.com/
. And here is the lineup in case you get lost: