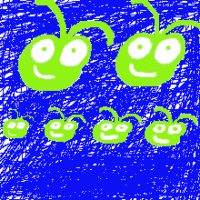 Whooo hoooo! It's time for the first Thankful Thursday! So for any of you that are joining me for the first time let me tell ya a little bit about what this challenge is. I am a busy SAHM of a 8, 6, 2, and 1 year old. I love spending time with my kids, and I love crafting so this challenge was created to encourage people to spend more time with their families, and to craft more! And honestly sometimes I get so busy with everyday stuff, this also helps me to remember to stop and take some time out to do some fun stuff!! So here's how the challenge will work:
ANYONE/EVERYONE CAN JOIN IN THIS CHALLENGE. YOU DON'T HAVE TO HAVE KIDS. IT JUST NEEDS TO FIT THE CHALLENGE (IN THIS CASE VALENTINE TREATS), AND WILL HOPEFULLY HELP YOU SPEND TIME WITH FAMILY/LOVED ONES :O)

I will post a challenge every other Thursday and at the end of the month I will choose a winner.

So if people join in on both challenges for that month they will get 2 chances to win.

People will have 2 weeks to enter the challenge. For example, the first challenge will be on Feb 3rd. People will have until 8 p.m. PST on Feb. 16th to enter the challenge.

For the Thursdays in between challenges I will be posting simple ideas for family activities, or ideas of things to do together.
I have an AMAZING design team that does the challenges with their own families, and will help give you all inspiration. They are close to my heart because they help support the idea of spending more time with our families. I have to also say that while I created this idea to spend more time with the kids in our lives, I encourage you to change the challenge to any age level you need to!! Ok so here we go with the first challenge!
Show us your idea for Valentine classroom treats, or things that can be passed out to a lot of people.
Here is some inspiration for you from the best design team!!!
Cheryl said: "I made these pillow style treat boxes using recycled cardboard rolls!! LOVE THEM!"
Erika said: "Sour cream containers I made for my kinder's teacher to give to her students :)"
Sharon said: "Paper wrapped Hershey bars (for teachers), Valentine Post it notes (for staff) & 60 Sour cream containers (for my 2 daughters classes) ♥"
As I said, you all will have until

8 p.m. PST on Feb. 16th

to enter the challenge. Oh, and I almost forgot!! The prize!! I am sponsoring this first challenge with a..........
$10 gift card to Joann's or Michaels

:o)
(I don't know who this lady is, this picture is off the Joann's website, but doesn't she look happy thinking about what she'll get with the gift card??) If anybody would like to be a sponsor, please e-mail me at crazyaboutcricut at hotmail dot com and let me know :o)


So go grab your family and get crafting!! And thank you for joining us for Thankful Thursday :o)