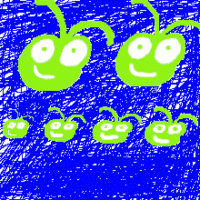 Hi Everybody!
It's time!! I have some empty spaces on my Thankful Thursday design team, so I need some more designers!! Here's what you need to know:
Please make sure you will be able to follow through with the term commitment. Because this is a family oriented team, I definitely understand when things come up, but overall I need to know you will be able to complete the dt challenges.

This is a family oriented team. You don't have to have kids, but you do need to try and craft most of the design team projects with a family member or loved one. This is why this challenge was born. Most of the projects and challenges are with family in mind. The family member or loved one can be any age!!

The next term will be from April to August.

The design team posts every other week (twice a month). On the months with an extra week there will be a design team blog hop (you will be given the dates in advance).

I communicate with the design team mainly through Facebook.
Are any of you interested? If you are, please send me:
2 pictures of your favorite projects.

1 picture must be of a project you've made with your loved one or family member.

a little on how you feel about crafting and family.

Deadline to apply is April 18th.

New members will be announced April 22nd.

Send to crazyaboutcricut at hotmail dot com or message on Facebook HERE.
It doesn't matter if you have no previous design team expe
rience, or haven't been crafting long. I am looking for family crafters of all levels!! I can't wait to see who will join the team! If you have a question, please leave it in a comment and I will be checking in and answer them in the section below :oD You can also message me on Facebook HERE. Thanks!
QUESTIONS ABOUT DESIGN TEAM YOU GUYS HAVE ASKED:
Can the family member be grown?
Yes! The family member/loved one can be any age :o)