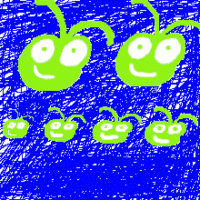 Welcome back to the Thankful Thursday challenge! The time between challenges went a little longer last month because of Thanksgiving, but as a family oriented challenge we had to take the time to spend with our amazing families :) Today starts the new challenge. Thank you so much to everyone who joined us for the last challenge. The winner of the second entry for the grand prize is
miislucky
. The grand prize winner of the Pink By Design background stamp is............
Congrats!!! Please send me your contact information to crazyaboutcricut at hotmail dot com :)
And the prize for this month will keep you warm...........
A Cricut shaped hand warmer!
Isn't he too cute??!! I have one, and it helps keep me warm while Cricut crafting, or outside strolling through crafty stores :) Here's the next challenge for your chance to win this little guy:
Layout challenge. Make any layout!
Here's my layout:
Here is a layout I created using
My Memories Suite
software . It's quickly becoming one of my favorite tools as I have been able to catch up A LOT using digital layouts. Since I don't have a
12" x 12" printer (yet....), I can choose to print this out at 8 1/2" x 11".
Because I am mainly a paper scrapper, I will add some paper elements, and embellishments to keep this layout from feeling "flat".
And now my FABULOUS design team has provided THE BEST layouts for inspiration! Pleeeeeeease make sure to click on their names to go to their blogs, get all the project details, and leave a comment. Thank you!!
Cheryl
Christel
Lola
Sandra
So just a reminder, here are the challenge details:
*The project must not be made more than a week before the challenge.
*Please link directly to your project, not just to your blog.
*E-mail your project to me at crazyaboutcricut at hotmail dot com if you don't have a blog and I will be happy to enter it for you :o)
*I will post a challenge every other Thursday and at the end of the
month I will choose a winner.
*Join in on both challenges for that month, get more chances to win.
*People will have 2 weeks to enter.
*You can now enter on Facebook!
You can now double your chances to enter! Click
HERE
to go to the Thankful Thursday Challenge Facebook page.
*I can only send prizes in the US right now. I'm sorry :(
ANYONE/EVERYONE CAN JOIN IN THIS CHALLENGE. YOU DON'T HAVE TO HAVE KIDS. IT JUST NEEDS TO FIT THE CHALLENGE, AND WILL HOPEFULLY HELP YOU SPEND TIME WITH FAMILY/LOVED ONES :O)
I can't wait to see what you all make!