Hi Everybody!
It's time for the Timeless Twine monthly challenge!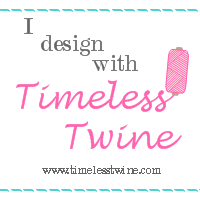 The challenge this month is
I made a sweet treat for my challenge project! Here's how it turned out:
*Sweet Treats Cricut cartridge - candy
*TBBM 2 Cricut cartridge - square gable box
I hope you liked it!
Now it's your turn! Link up to the Timeless Twine Challenge
HERE
.