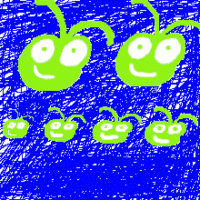 Hi everybody! Welcome to another Thankful Thursday Design Team Challenge.
First off, I'd like to announce the winners of the last challenge. Our wonderful Random.org friend selected....drum roll please...number 9. Carol of Carol's Creations, you are our winner. Congrats!!! Please email Jenny at crazyaboutcricut at hotmail dot com to claim your prize.
Now for our new challenge. Our theme for these two weeks is halloween decor. Show how you're making your place spooky! No cards please this time around.
And as usual, the design team has some amazing inspiration for you. Please hop on over to their blogs for project details and to show them some love.
So....I know you want to know what you'll win right?!?!?! Well, here's a picture of the cool prize pack. The color may vary but the goodies are just the same. It's sponsored by our friends from the Post-it paper company. This stuff cuts like butter. So be sure to link up your project so you'll have a chance at winning this wonderful prize pack.
So just a reminder, here are the challenge details:
*The project must not be made more than a week before the challenge.
*Please link directly to your project, not just to your blog.
*E-mail your project to me at crazyaboutcricut at hotmail dot com if you don't have a blog and I will be happy to enter it for you :o)
*I will post a challenge every other Thursday and at the end of the month I will choose a winner.
*Join in on both challenges for that month, get more chances to win.
*People will have 2 weeks to enter.
*You can now enter on Facebook!
You can now double your chances to enter! Click
HERE
to go to the Thankful Thursday Challenge Facebook page.
*I can only send prizes in the US right now. I'm sorry :(
ANYONE/EVERYONE CAN JOIN IN THIS CHALLENGE. YOU DON'T HAVE TO HAVE KIDS. IT JUST NEEDS TO FIT THE CHALLENGE, AND WILL HOPEFULLY HELP YOU SPEND TIME WITH FAMILY/LOVED ONES :O)